Celebrities and Their Cars
Celebrities and Their Cars
Both the words start with C and both cannot live without each other. In fact, a celebrity and the car are the two faces of the same coin- the coin of glam life. Be if a Ferrari or a BMW, celebrities are always seen driving their favorite cars along the roads, sending the hearts of their fans in frenzy. Actually, the combinations of both these facts are like a nuclear bomb, dropped on a particular area and having an effect on the entire fandom.
Starting from hundred thousand to hundred million, these famous cars are like the signature statement of the celebrities. They are their favourite companion and if one takes a deep look into the lifestyle of these celebrities, it will be clear that the famous social and glam faces like to pose with their cars.
Let's have a look into the car styles of some of the famous celebrities!
Paris Hilton and her Bentley GT Continental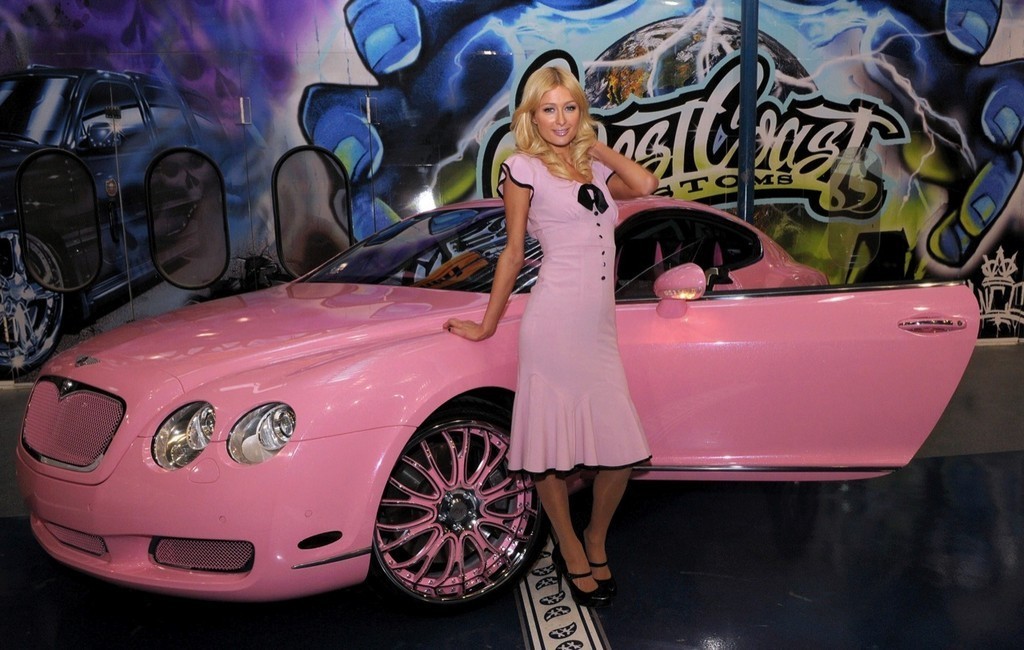 Credit: motorpassion
The American live Barbie princess, Paris Hilton, has been seen on the streets of Low Angeles driving her favourite all-in-all pink Bentley GT Continental. The brand new model of Bentley is exquisite in both the auto parts and the hard-core interior designs.
Her car is slightly modified though, everything turned into a baby pink color. Hilton is known to be the fashion princess, so it comes as no surprise that her car whose interiors including the steering and the dashboard is painted in pink. Worth of $220,000, her Bentley has created a craze amidst her fans.